Client:

Climate Strike Movement


Project Lead:

Marion Linhuber


Project Coordinator:

Dan Lewis-Toakley


Collaborators:

Fatima Ibrahim, James Clark, Lisa Rose
Corporate Engagement:

Bridget Sheerin, Natalie Hollier


Creative Lead:

Samantha Whissell


Tech / Dev:

James Singleton, Merrin Macleod, Tom Jowett, Wanchen Yao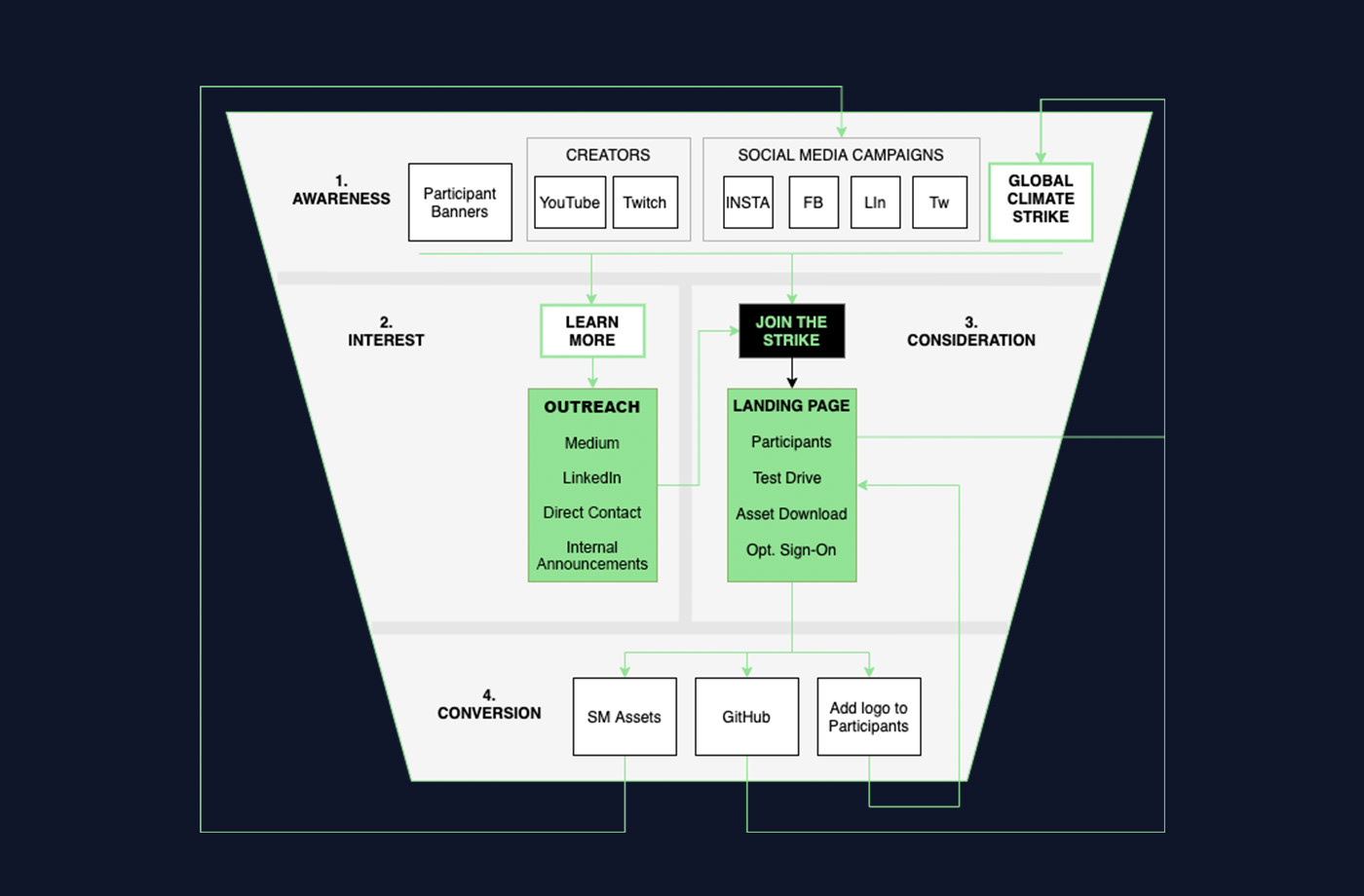 Challenge
To translate the complex statements on global warming, rising sea levels and the emerging dangers into an easy-to-understand, pictogram-like visual language that can be used everywhere. It's a message shared widely by individuals, and through the Digital Climate Strike. We wanted to bring that voice to the corporate world through websites, social media and news media. 

​​​​​​​
At the onset, we looked to the SOPA and PIPA Strike campaigns for inspiration. We conducted focus groups to explore the impressions of visitors to the sites during those strikes and found if faced with a black screen, assumptions may be made that the website may have been hacked or inoperable, and therefore closed/bounced too quickly to gain their interest. 
We needed a solution that was very intentional and attention-grabbing, so we opted for a Green-out to mitigate the risk of losing website visitors.
Our next challenge was to entice companies to join the cause with minimal risk to business. The topic of Climate Change is very sensitive, and by asking companies to show solidarity AND lose potential sales with a full Green-out was likely to be too great a barrier to come onboard, despite the positive CSR their brand would benefit from. So we would offer three options for Digital Strikers: Bottom Banner, Full-Screen Modal and Full-Screen Takeover (full Green-out which would restrict all site access).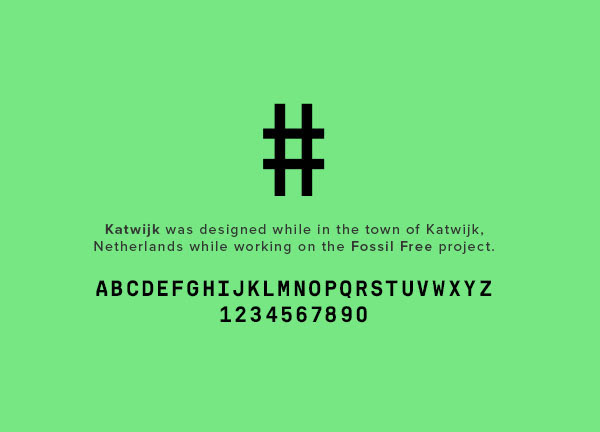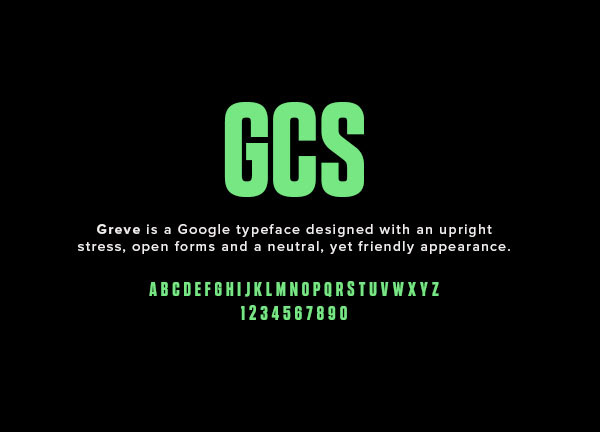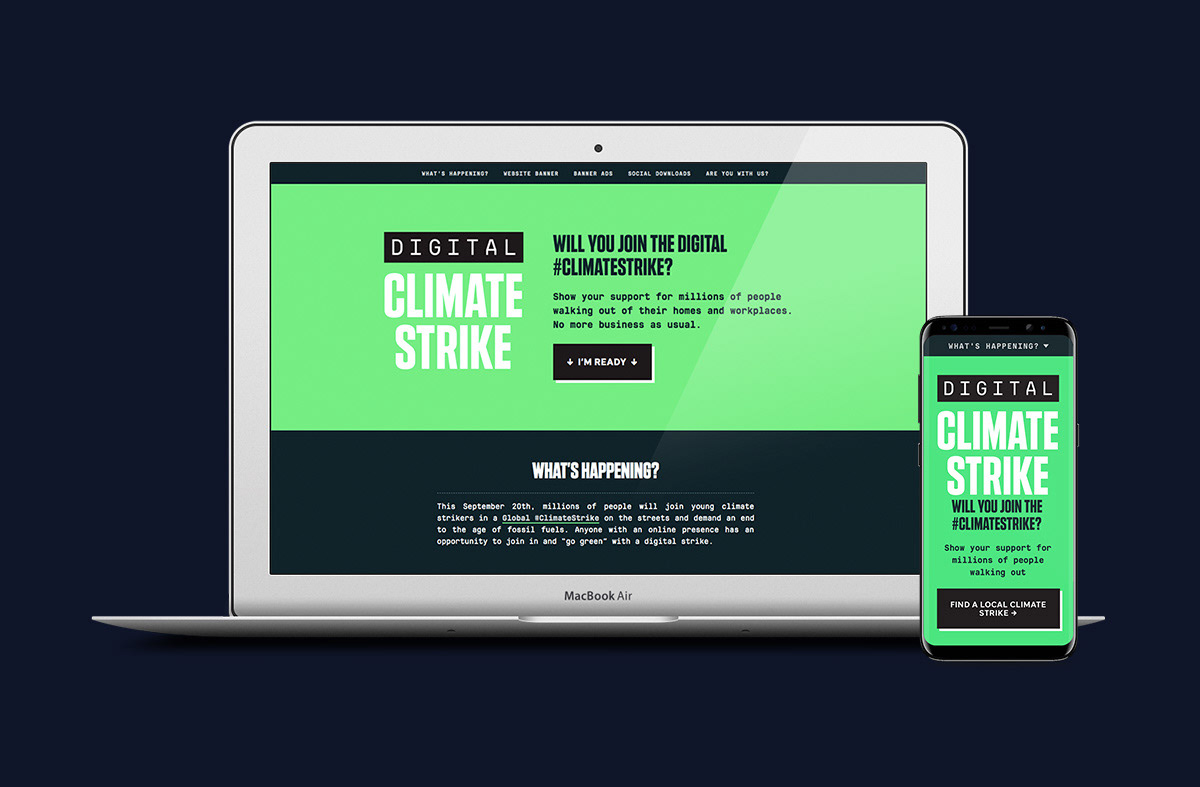 ​​​​​​​

Volunteer developers created APIs for Wordpress, Drupal and Shopify, and a Github repository for the more tech-savvy. These volunteer developers helped Digital Strikers with custom solutions as well.
Once installed, a bottom banner appeared (much like Cookies banners do) which announces the September 20 Digital Strike with links to the campaign for site visitors to also join/learn more. On September 20, the code automatically triggered the chosen Digital Strike (Bottom Banner, Full-Screen Modal and Full Takeover, or custom), and remained active until September 21. Visitors to the site could either close the modal and continue through their website, click onto a link to learn why the website was on Digital Strike, or (in the case of Full Takeovers) had to return to the site another day.

​​​​​​​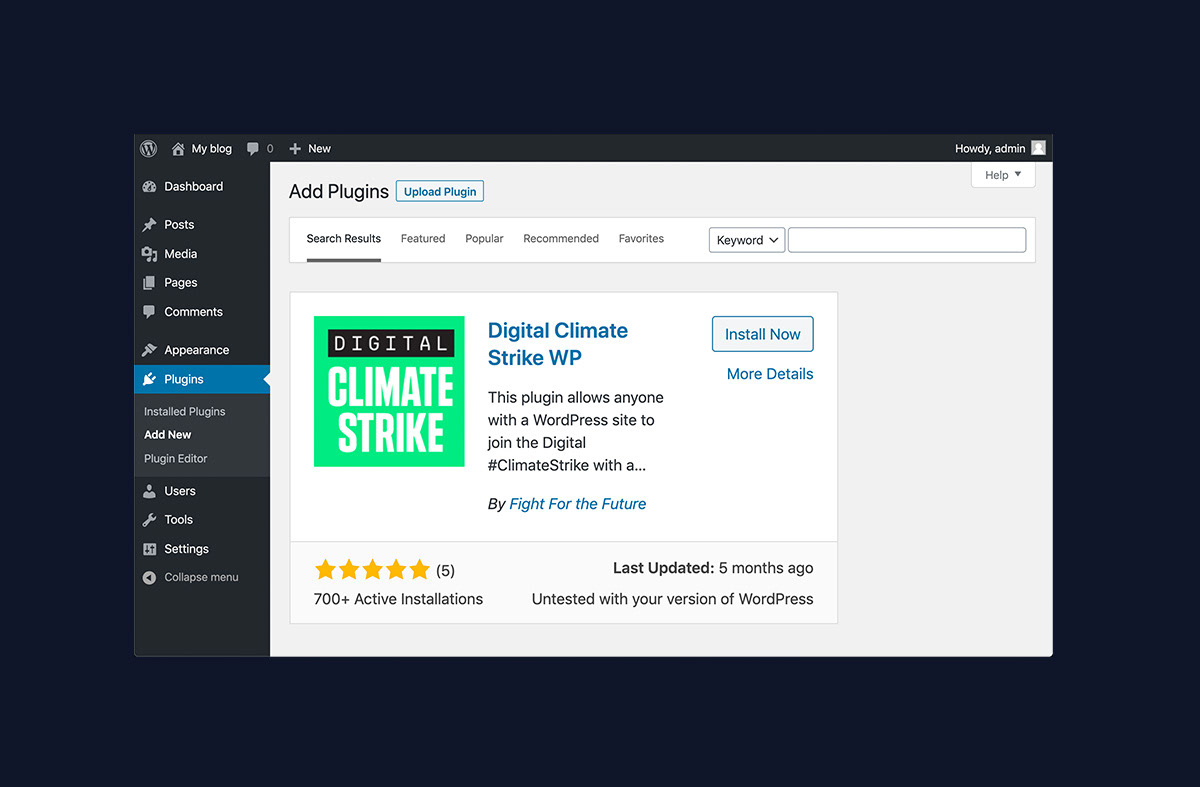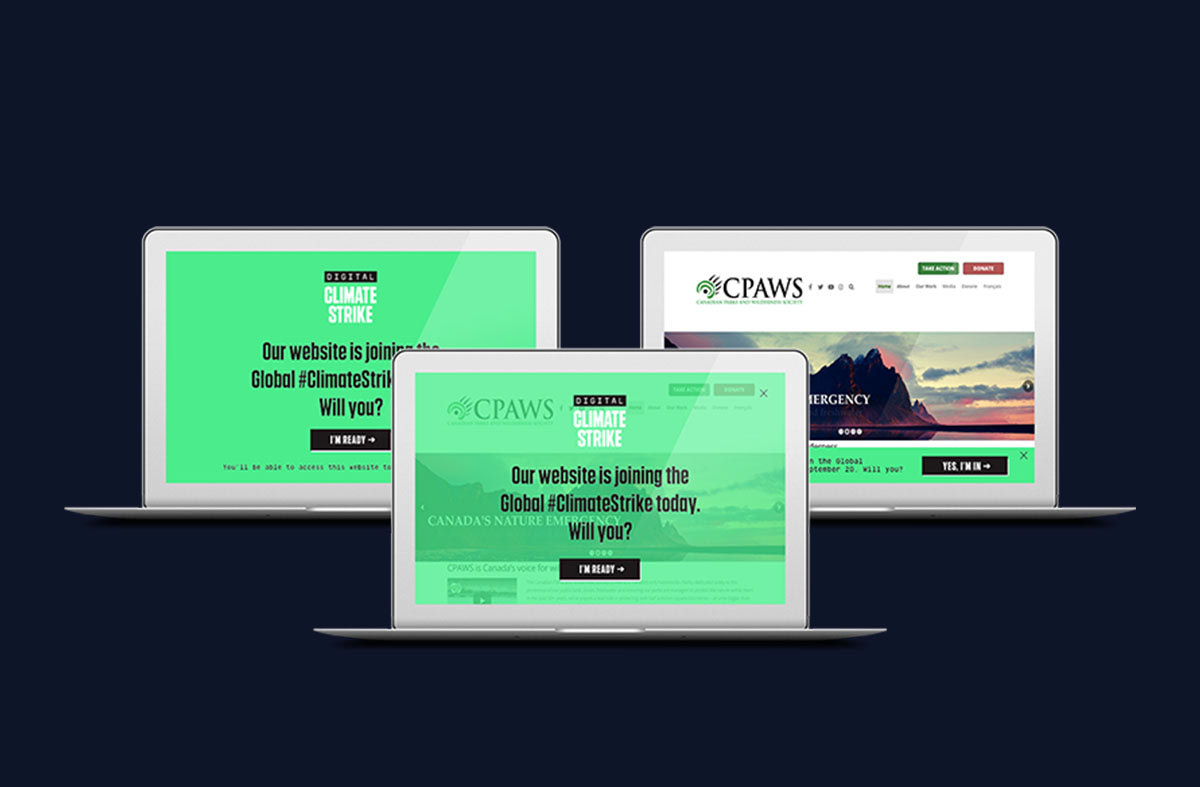 Our Social Media volunteers raised awareness through donated ad spaces in Tumblr and posts on Facebook, Instagram, Twitter, Reddit and LinkedIn. On the day of the Global and Digital Strike (September 20), we geo targeted the section of Manhattan that the NYC strikers will be marching with Snapchat filters. 
Social Media assets we made available to the public for their own profiles. Banner, Profile and Post assets were created for Tumblr, YouTube, Facebook, Instagram, LinkedIn, Twitter and Snapchat. A Facebook filter was created to overlay their profile picture, triggered to activate on September 20, and automatically deactivated on September 21.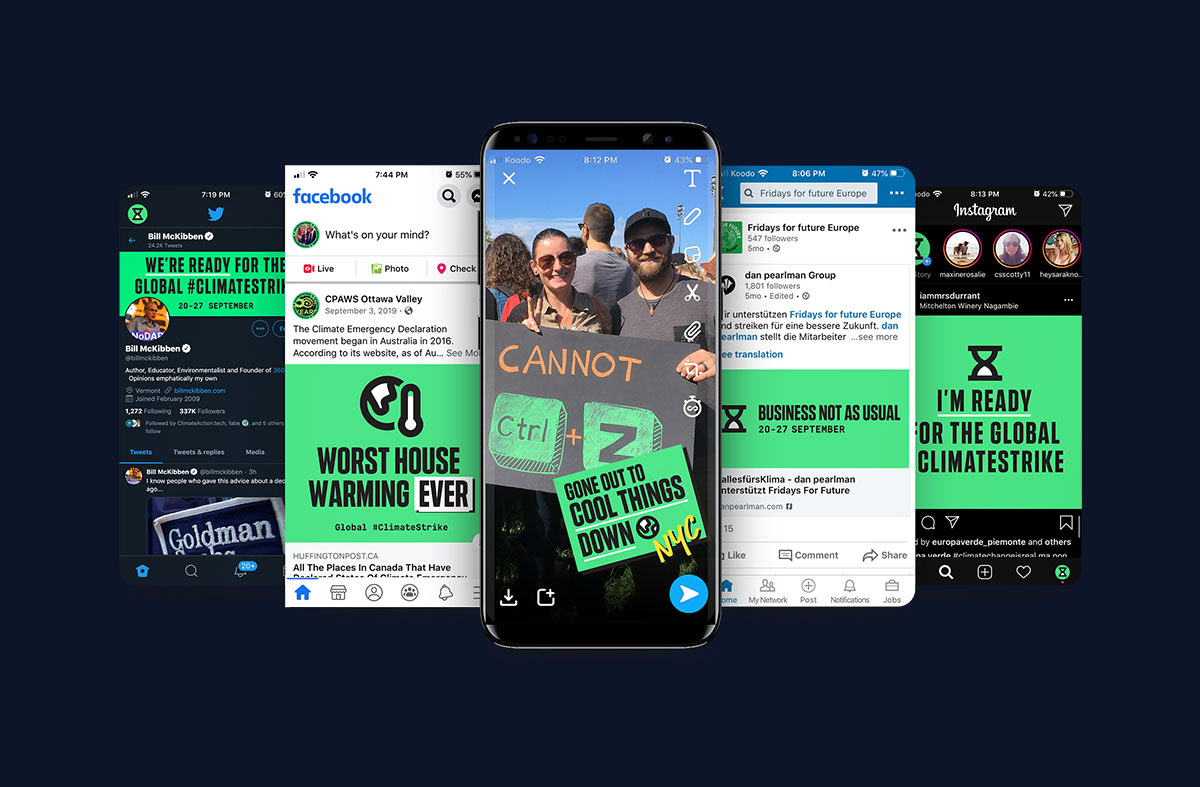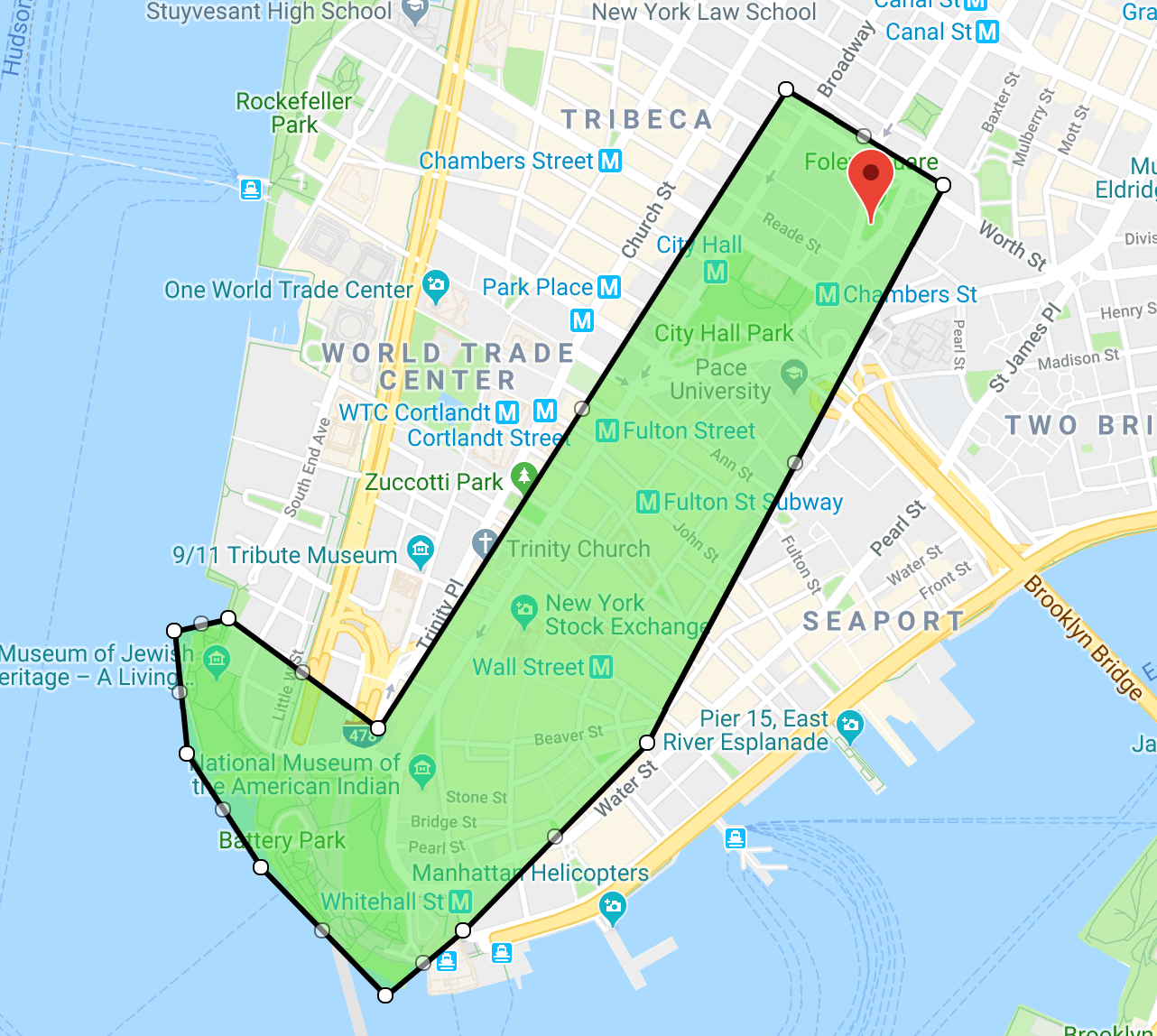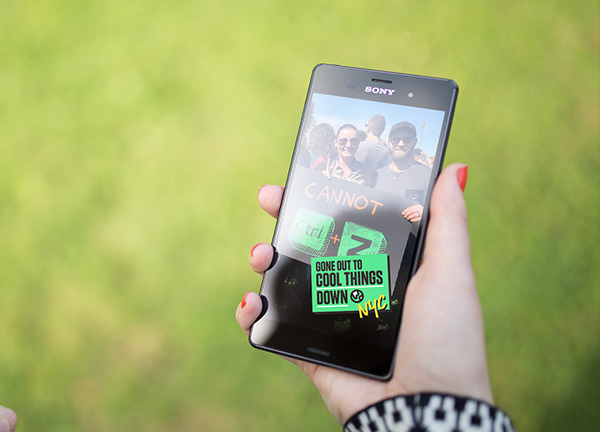 Result
As more websites joined, the Digital Global Strike gained high levels of attention, attracted unprecedented media coverage and increased in greater digital strike participation.
In total, over 10,000 websites joined the digital strike by adding the banner, which appeared to over 1.5 million people, with over 800,000 direct website hits for globalclimatestrike.net. This led directly to over 30,000 people signing up for the global strikes and the climate movement, accounting for 12% of total sign-ups.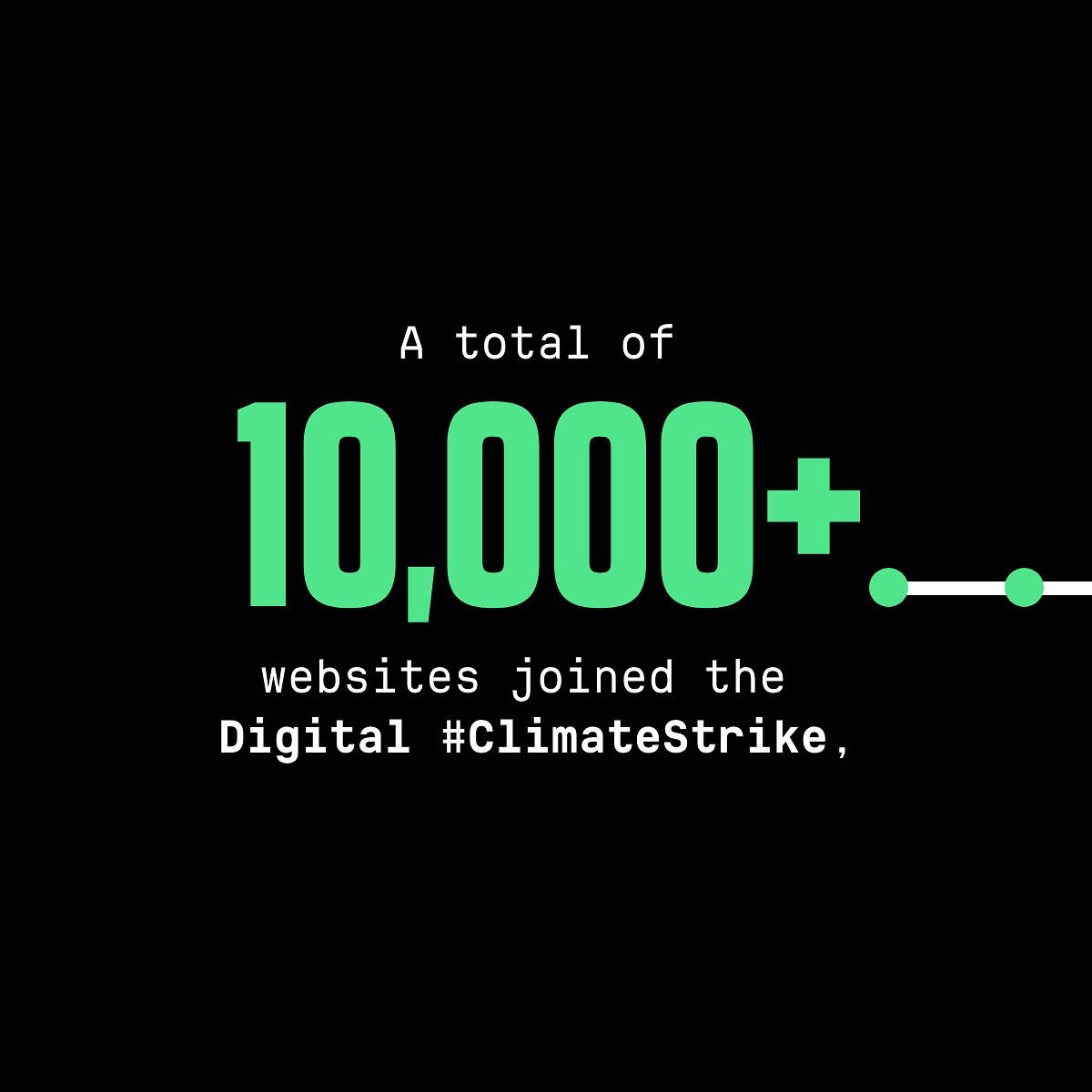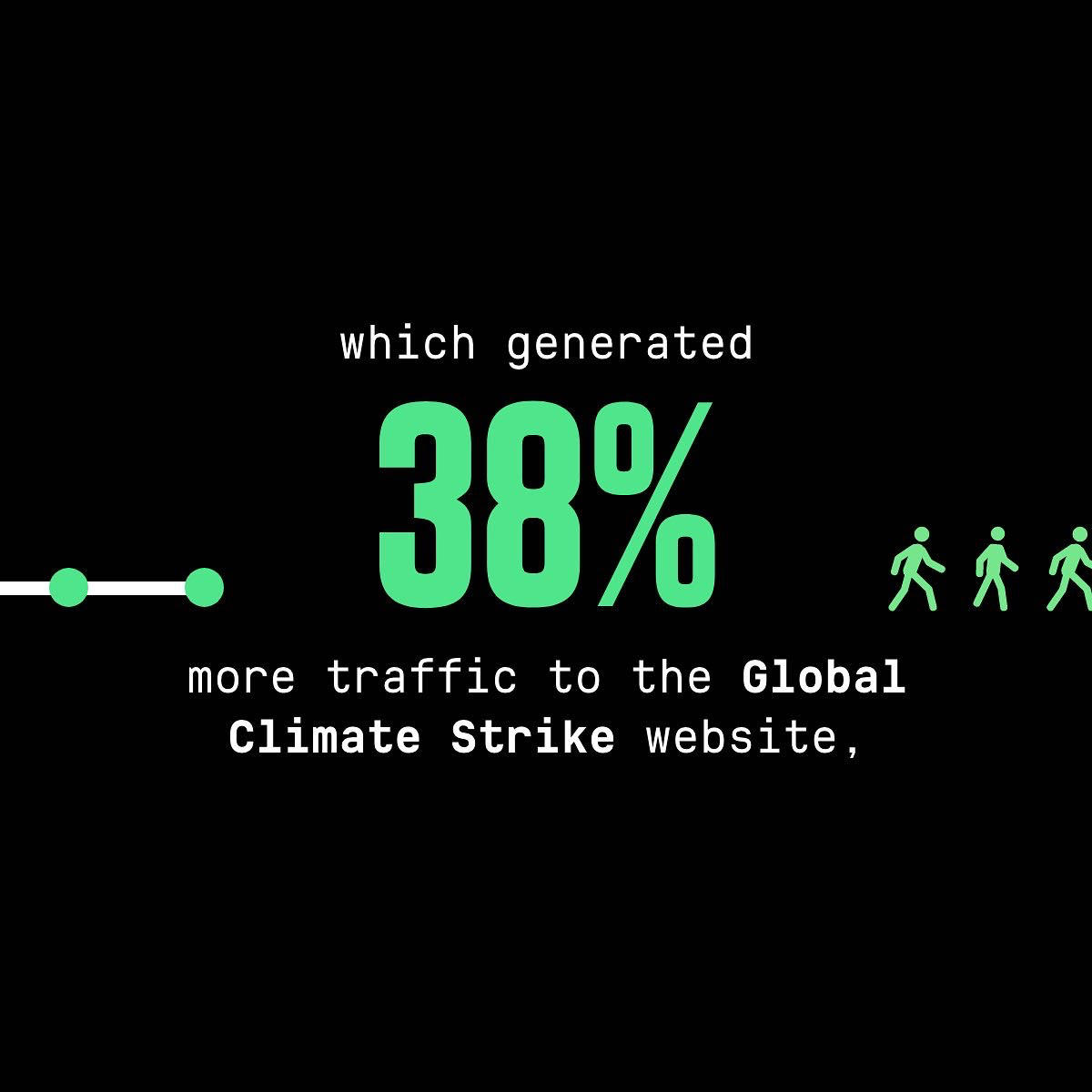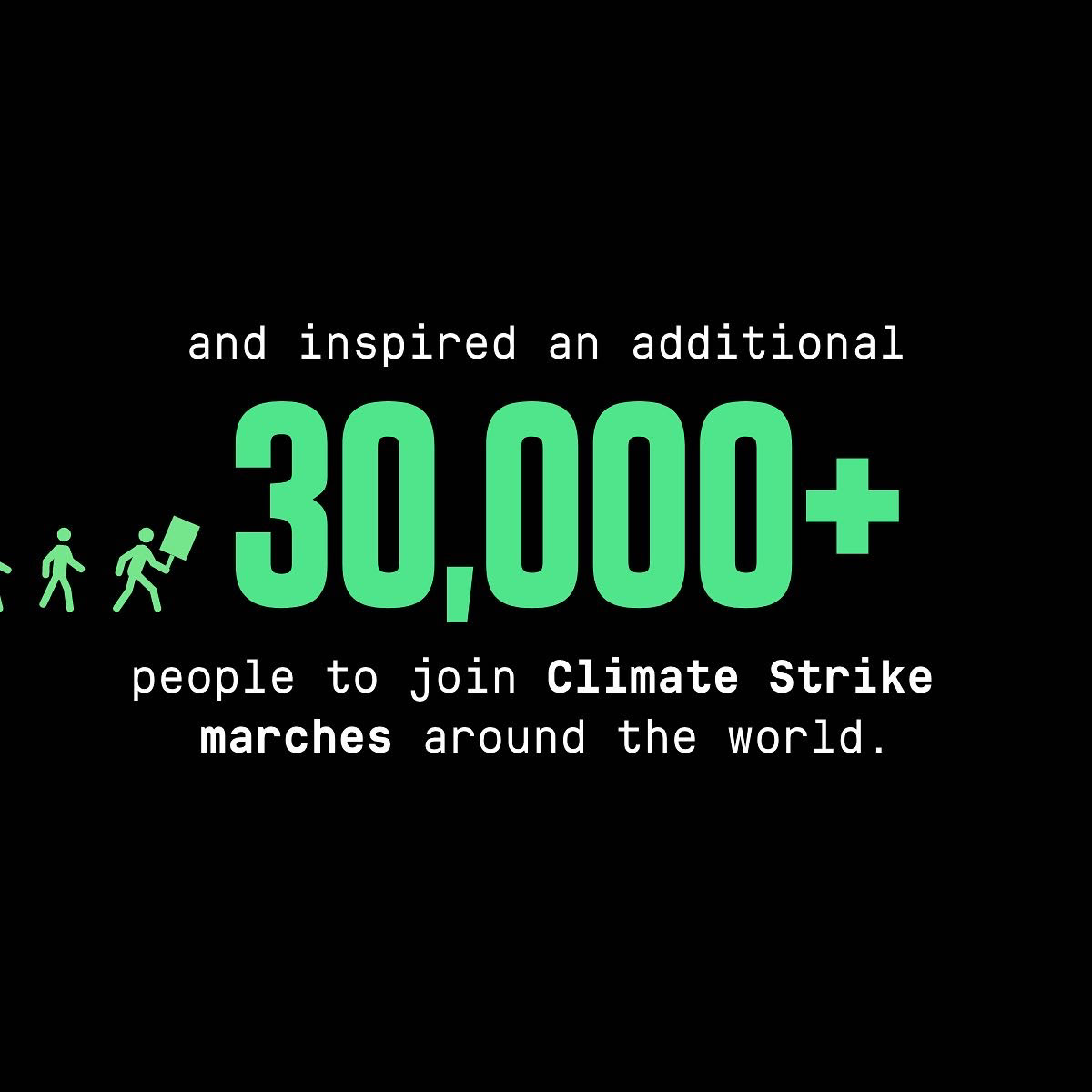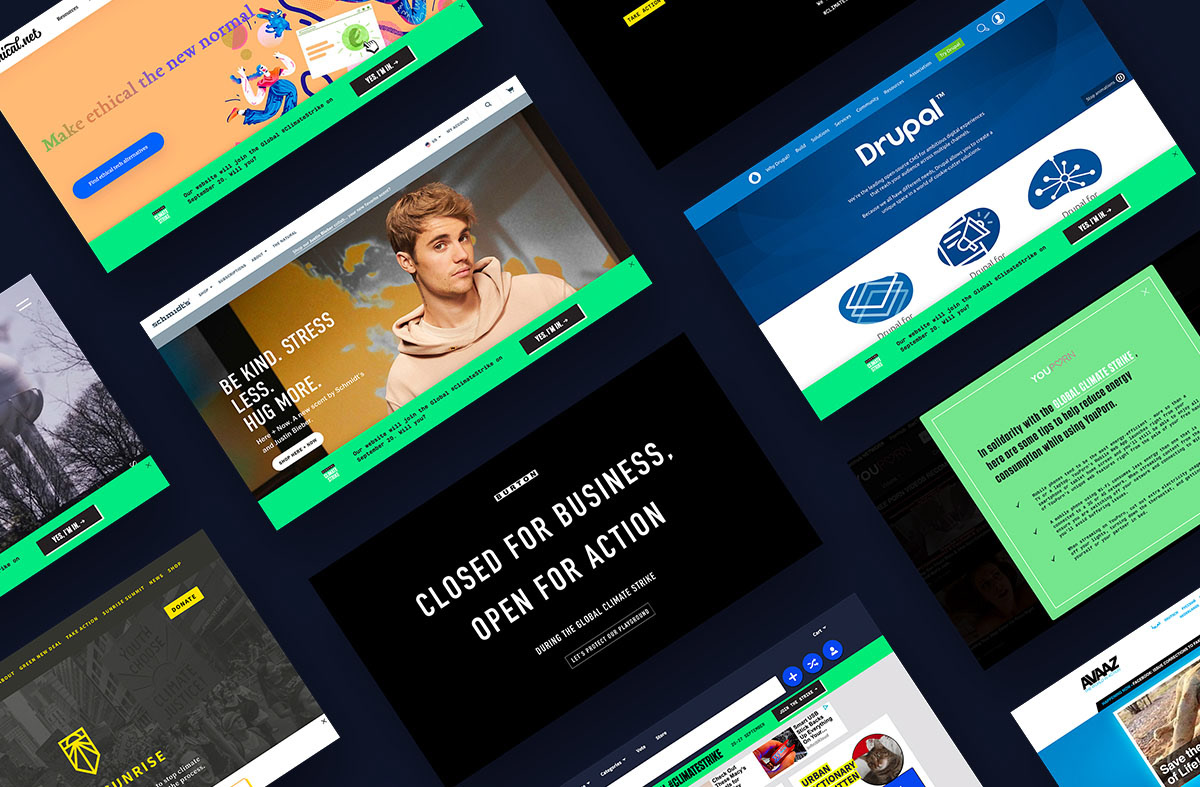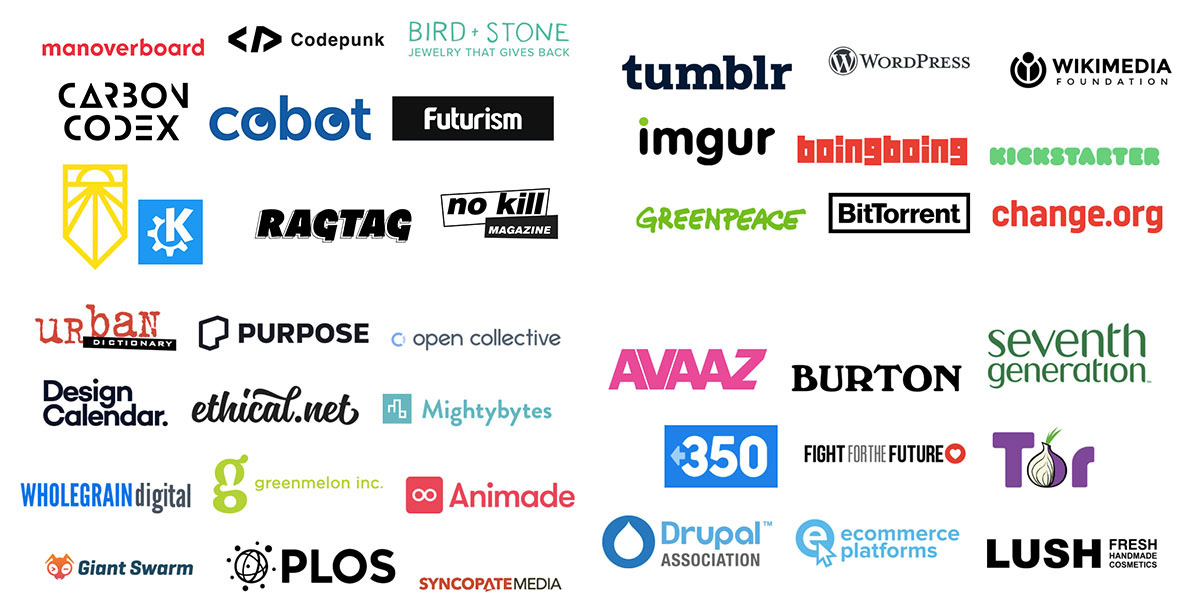 Where big companies didn't pitch in, their communities did. Subreddits with

over 24 million subscribers

joined the climate strikes with pinned posts and banners promoting both the digital strike and the global strike.
The biggest story was definitely the

millions of people

pouring into the streets for the strike, but news outlets picked up the Digital Climate Strike too, from CNN, NBC as well as the New York Times. 
​​​​​​​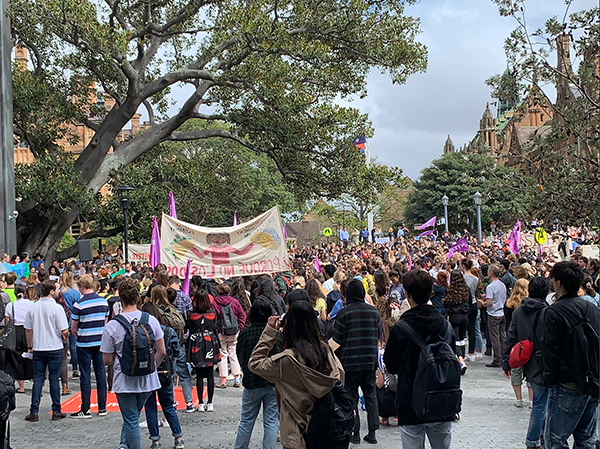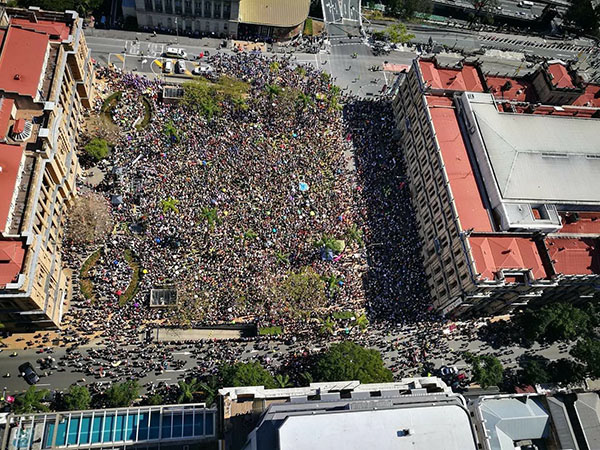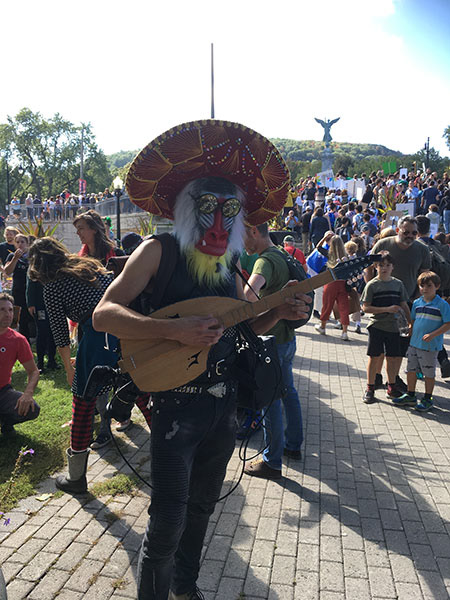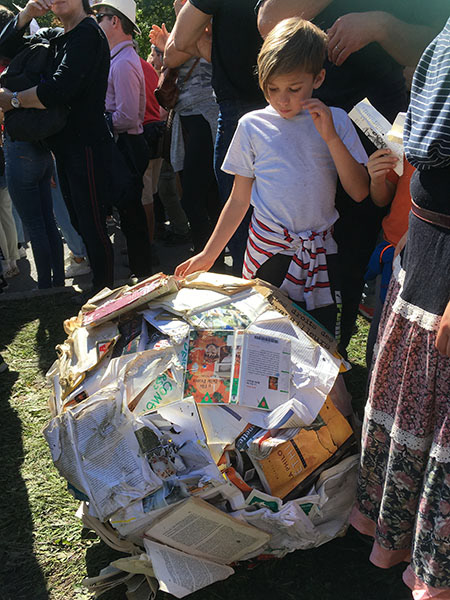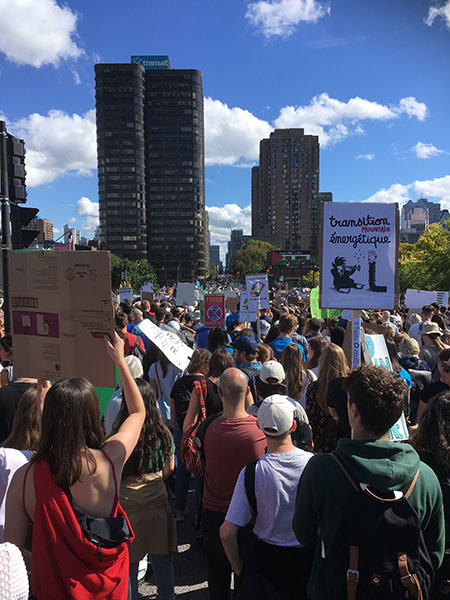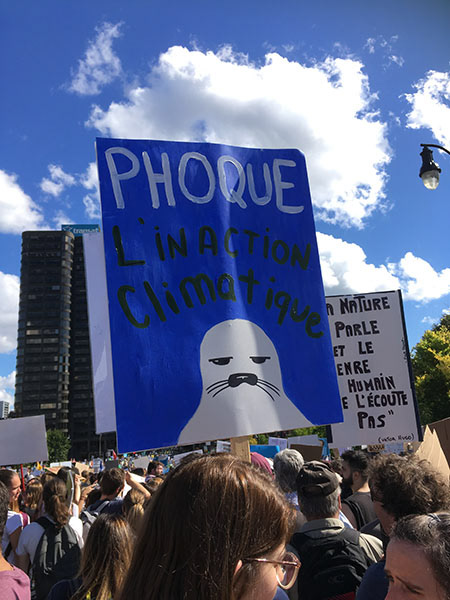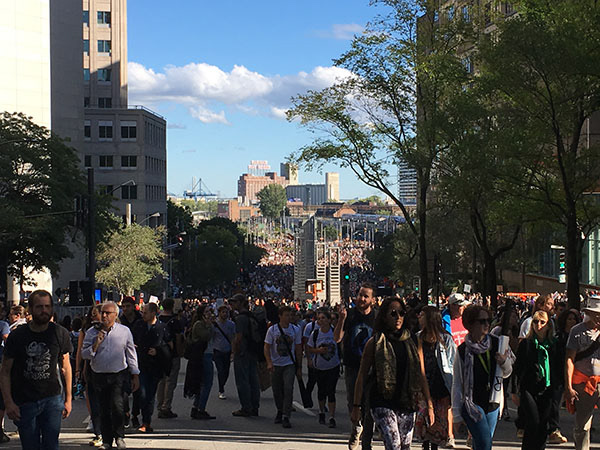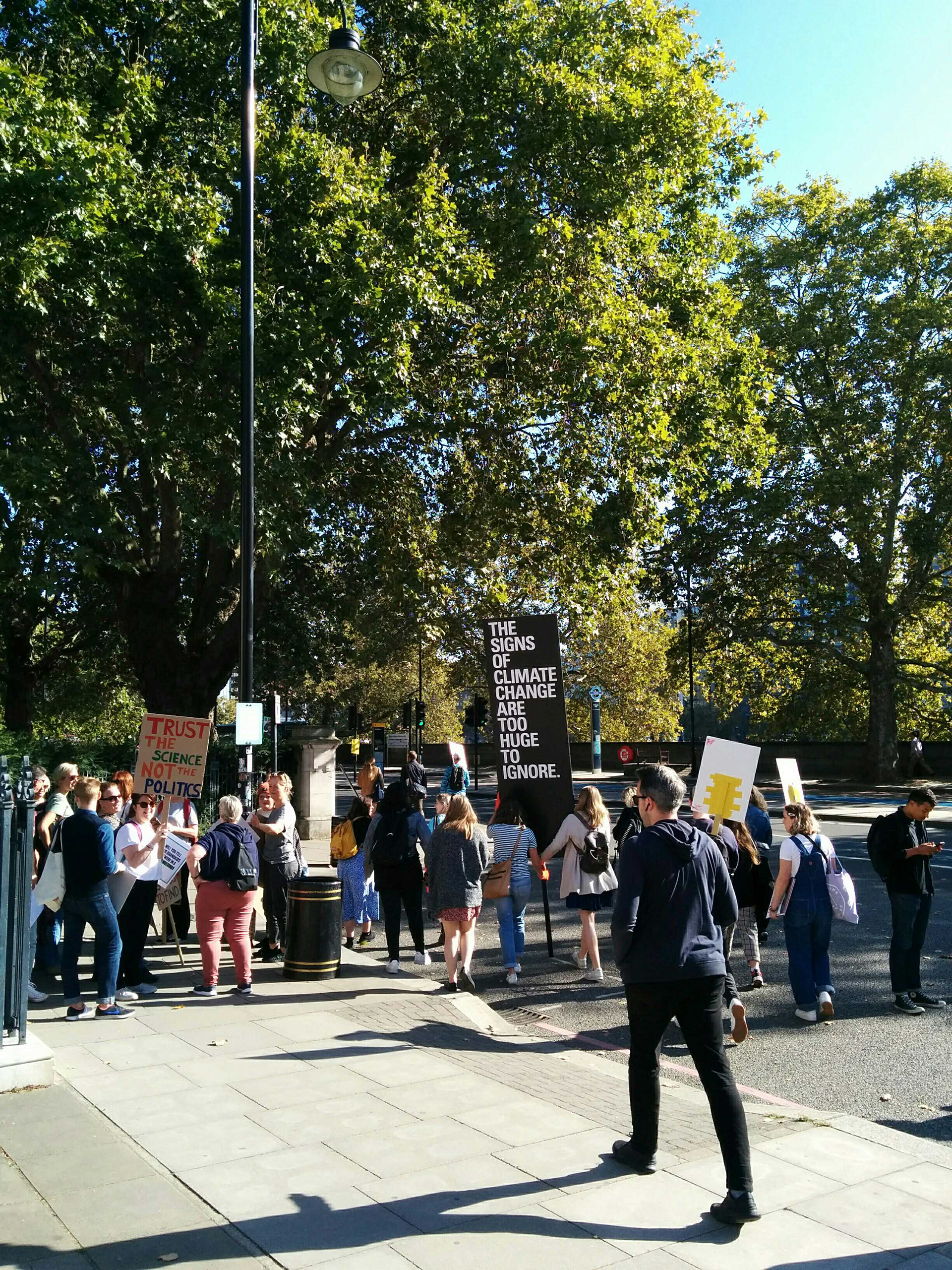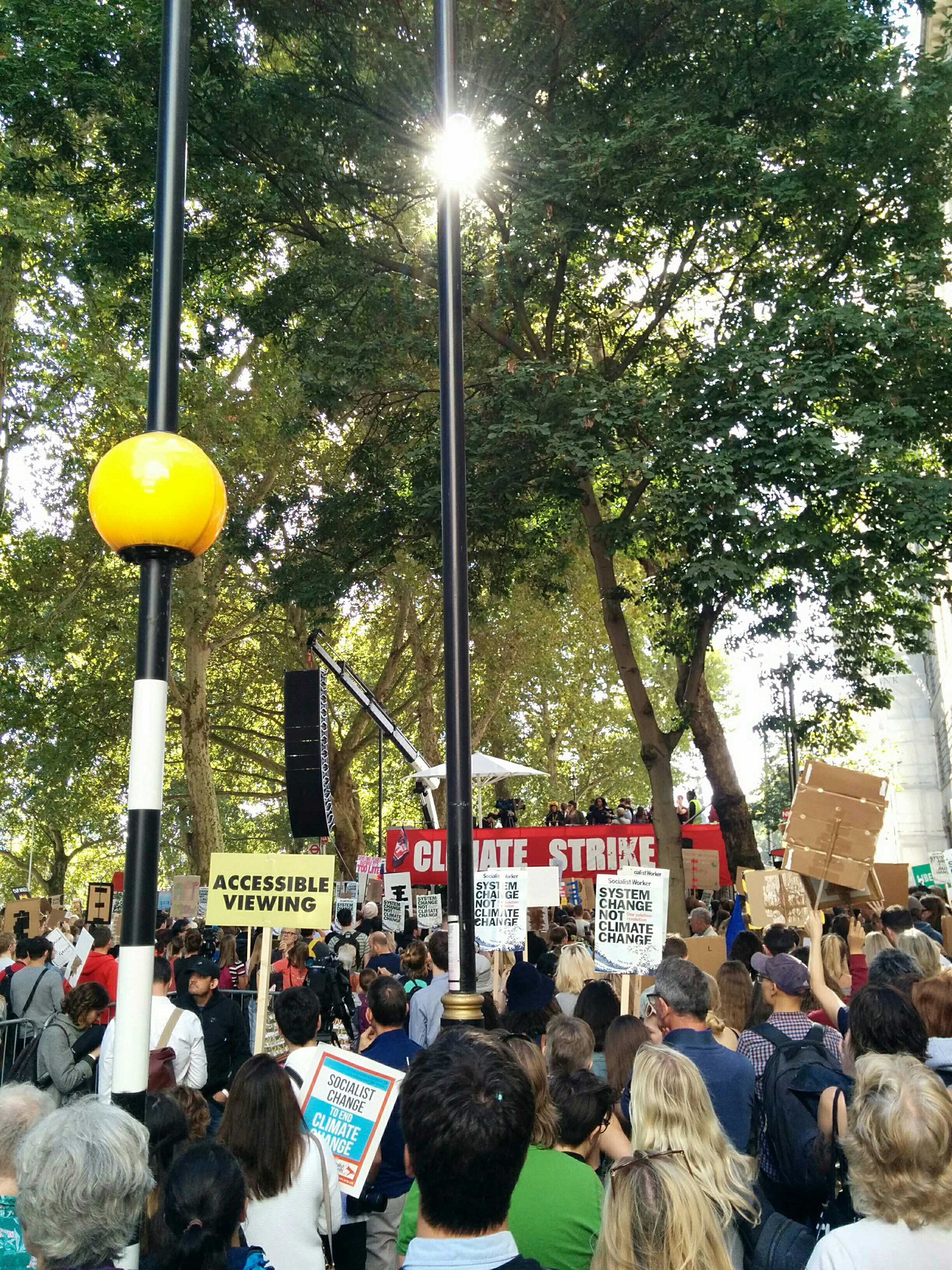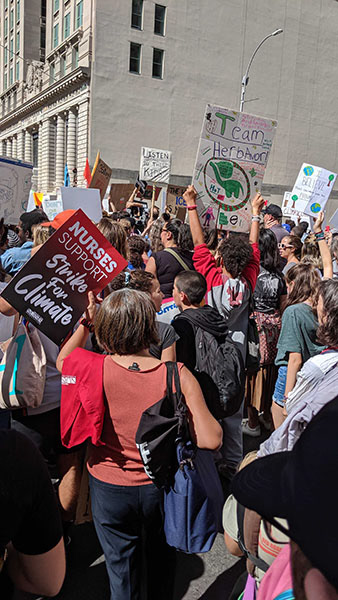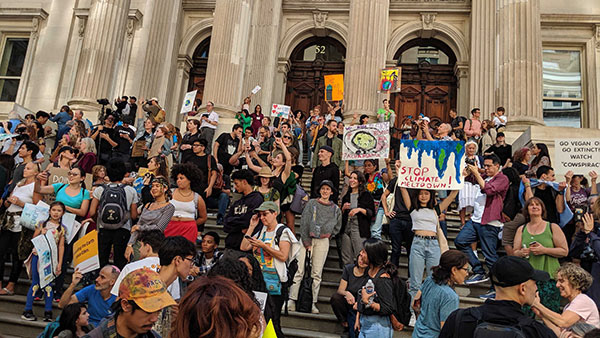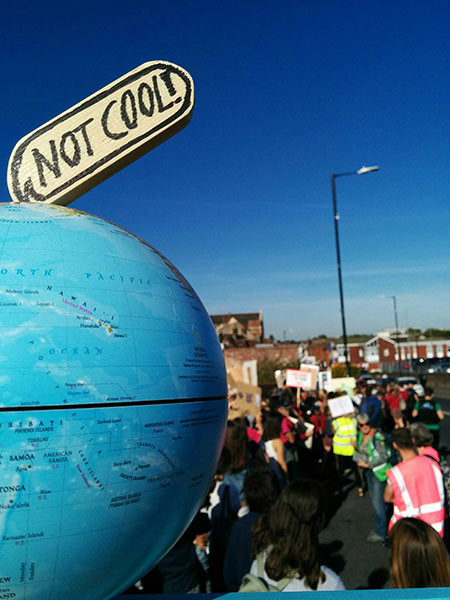 The whole campaign was executed by a volunteer team of passionate individuals, in only 7 weeks (50 days) before the global and digital strike! We're grateful to everyone who participated to make this such a success!