Co-Founders:

Steven Feuerstein, Vincent Morneau, Michelle Skamene, Neviana Zhgaba


UX/UI Designers:

Samantha Gaghan, Julia Grasshoff, Jessica-Rose Lasak, Jena Perian, Francis Yim


Developers:

Jose Molina, Josh Mihuc, Ryan Lee, Tobias Arnold, Florian Grasshoff, Roger Cohen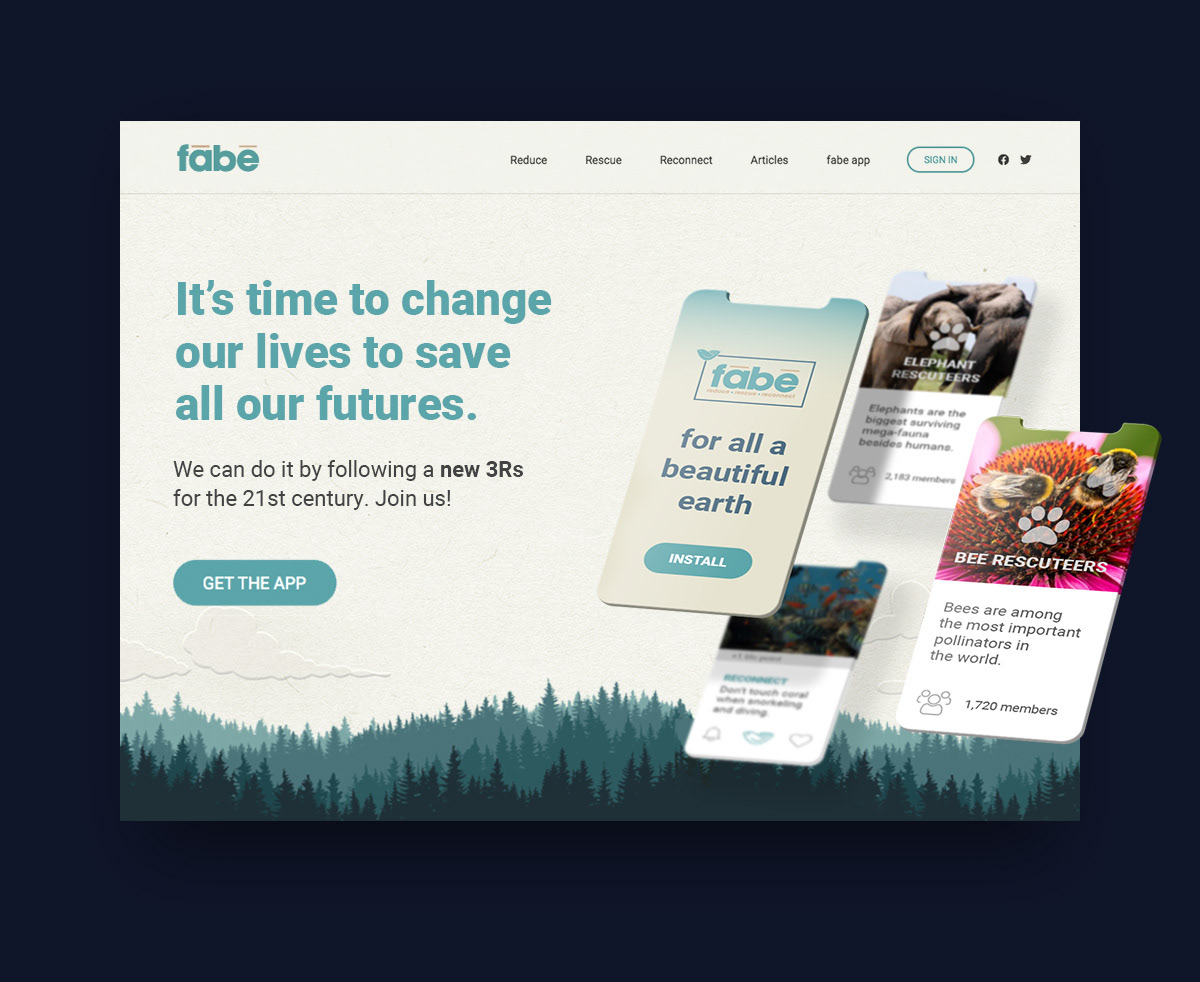 Overview
Fabe is an App that encourages every person to make changes to their everyday behaviour. These small actions accumulate life points that accumulate in app for a gamified experience, but the real impact is in real life. Every action taken reduces our strain on the environment, aides the rescue of species, and reconnects us with what's most important. 
Our approach was to apply lessons learned in social media apps, gamified apps and behavioural modification theory to an app that encourages people to live more intentionally when it comes to their consumption and their relationship to the natural world. Essentially transforming our phones from climate change accelerants to climate change brakes.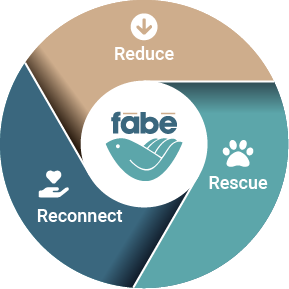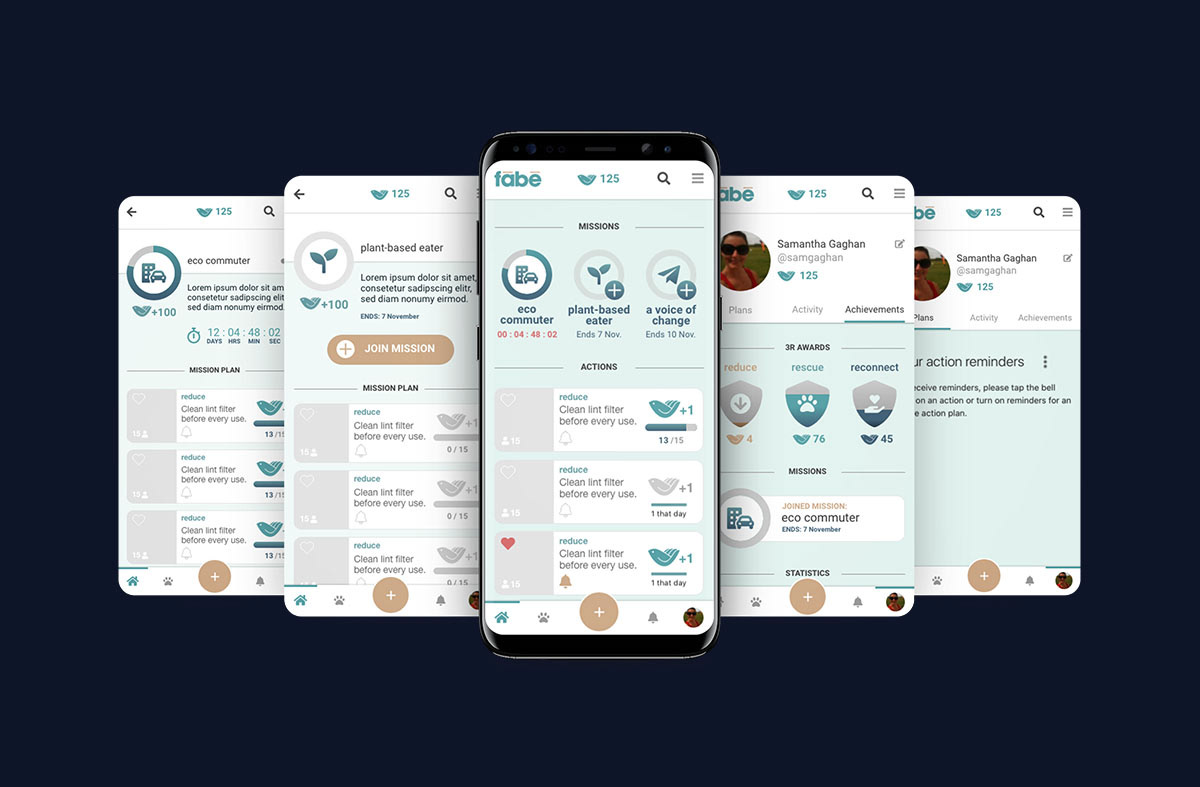 Features
Daily Plan
The "home page" for the app once you've signed in. Shows you information about current missions, high level dashboard info on your activity, the actions in your daily plan, etc. If you skipped the onboarding questions, we start you off with a very small action plan with a few universally applicable actions (skip single use plastic, skip meat for a day, etc.). So they can get going right away, or they can answer the questions and get their plan personalized.
Actions
Currently 408 actions available in the library. Uses can explore actions, add them to their favourites, or complete them as they are served from onboarding recommendations or missions. These actions range from having a Meatless Monday, to riding your bike to work, to hanging your clothes to dry. Each action taken creates a smaller carbon footprint.
Missions
A page showing all the active missions and your engagement with them. There will be Global missions set every week which are available to everyone for a finite period. Personal missions are available too, and can be joined at any time. 
Social Feed
Users can add to the feed by posting to an action or a mission. The team adds to the feed with announcements, encouragement, etc. Icon at bottom of app to see feed. People can like a comment, respond to it, perhaps share.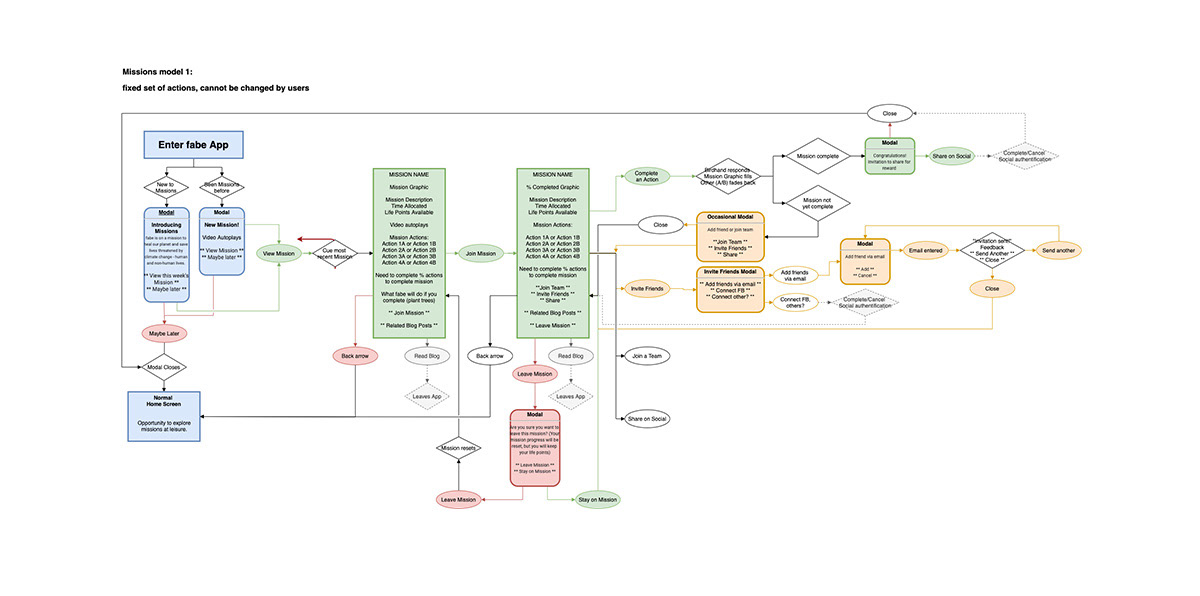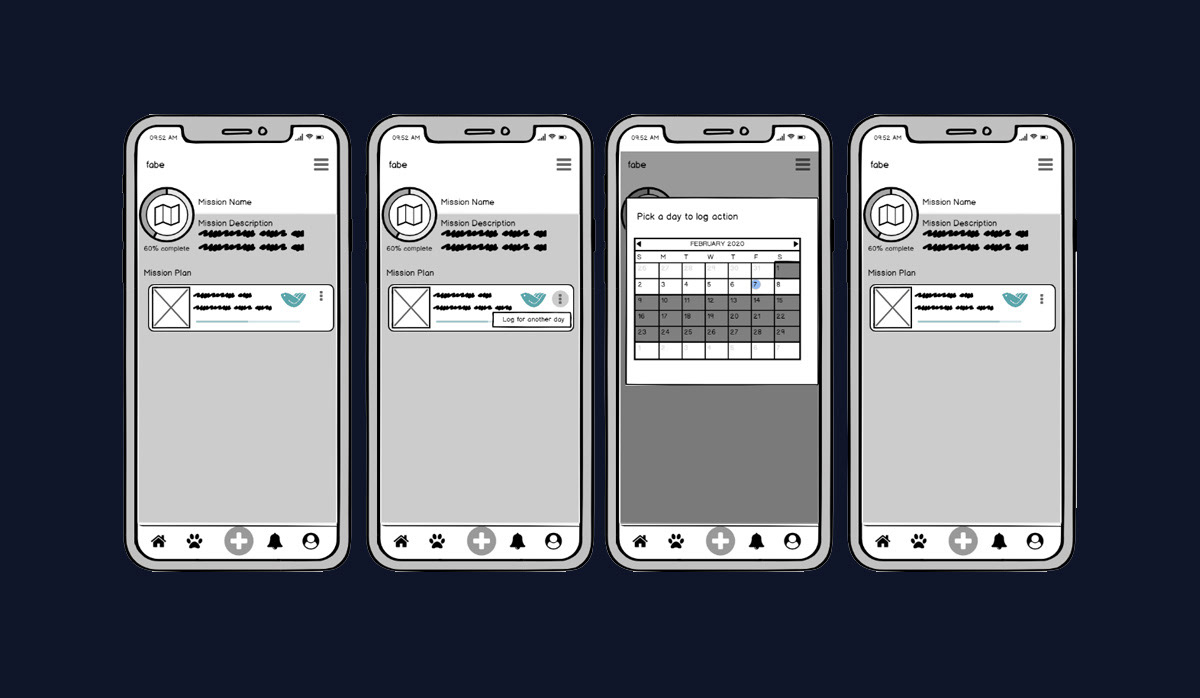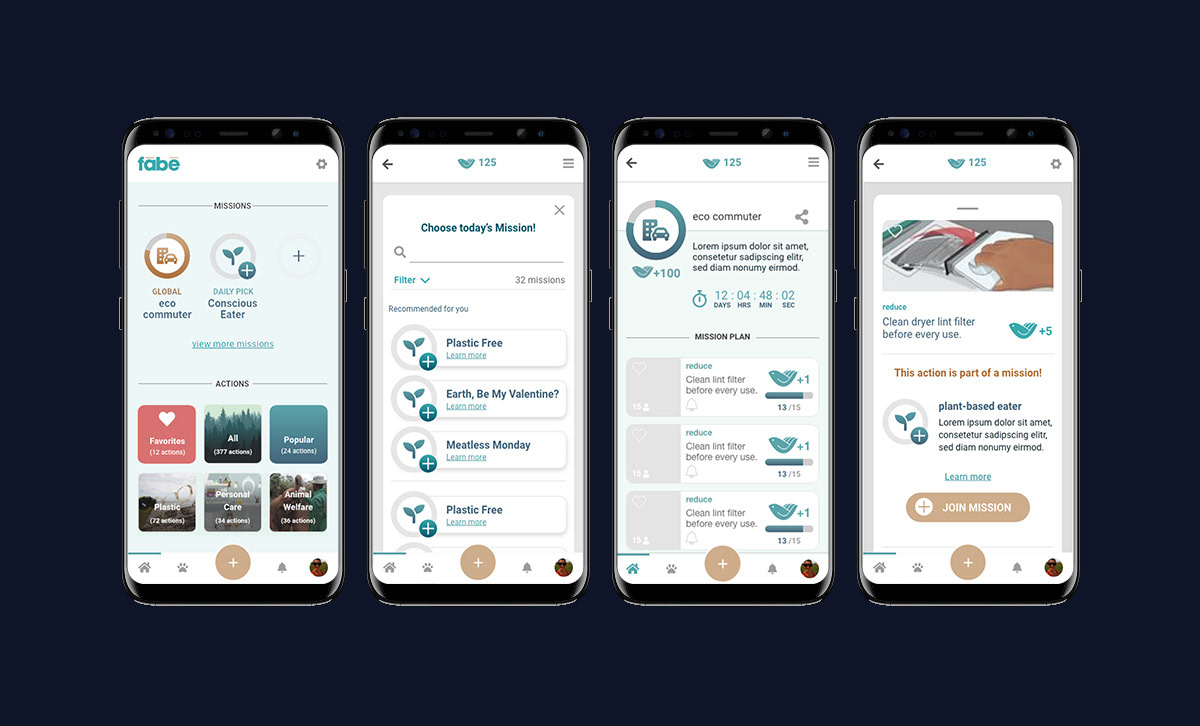 Sustainable UX and Design Best Practices
Design
• Create images at the size they are required.
• Added a Wordpress Plugin to allow next-gen image formats .webp and .webm.
• Activated Lazy Load in Wordpress
• Chose nimble Google fonts 
• Avoided carousels (despite how much the founders wanted them!)
Development
• Activated Lazy Load in Wordpress.
• Added WP Super Cache to help flush pages
• Created the App as a Progressive Web App (PWA)
• Hosted by Canvas Host, a host using renewable energy exclusively to run its servers.
• Used Material.io and FontAwesome to build elements